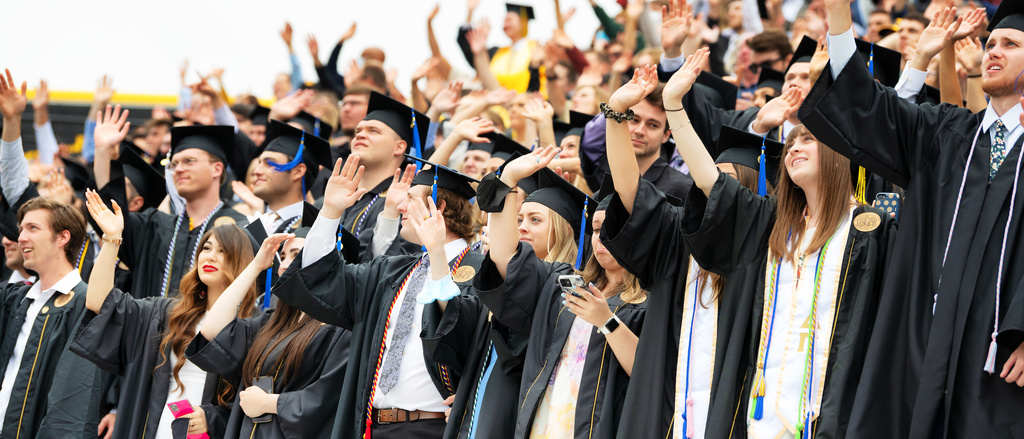 CLAS Vision and Mission Statements
Vision
We aspire to create and nurture a community in a College of Liberal Arts and Sciences that is dedicated to a liberal arts education and to the diversity of thought that it generates. Our students will be able to think critically, to further their learning, to flexibly and creatively adapt to change, and be engaged, ethical, global citizens. Our scholars will be leaders in advancing knowledge and educating future generations. We strive for everyone in the college to have a sense of belonging and community and to have individual and collective purpose.
Mission
The mission of the College of Liberal Arts and Sciences at the University of Iowa is to foster community that enables innovative research and discovery and empowers students with the knowledge and skills to think systematically about all aspects of their lives—the creative, the professional, the personal, and the civic. We are home to some of the leading programs in the world in the arts, humanities, and sciences, and we live at the intersection of all three—as writers and researchers, as performers and inventors, and as individuals who work together to develop ideas of what might be and then to implement those ideas after a careful process of reflection and consideration. Our mission is guided by a value in diversity and inclusion that recognizes the wide spectrum of voices and talents that enable excellence in education, research and discovery, and public engagement.